Profit Sharing
The Barnes Group Profit Sharing program is a component of our 401(k) plan that provides eligible employees with a profit-based employer contribution deposited to their 401(K) Savings account intended to help provide additional foundation for retirement.
Employees of divisions of Barnes Group who are eligible for profit sharing contributions from the company may invest their profit sharing account through the provisions of the Retirement Savings Plan. Divisions participating in the profit sharing features of the savings plan include the Windsor Airmotive (East Granby, Connecticut and West Chester, Ohio); Windsor, Connecticut; Lansing, Michigan; Ogden, Utah; Phoenix, Arizona; and West Chester, Ohio.
For participating divisions of Barnes Group, the company will contribute an amount equal to 3 ½% of the eligible compensation to plan-year eligible participants who are entitled to receive an allocation for such year, plus any amount that the Compensation and Management Development Committee of the Board of Directors (or such other committee or group as designated by the Board) determines, in its sole discretion, based on the performance of such division for the plan year.
Allocation of the 3 ½% profit sharing contribution for a plan year will be made for each eligible employee who remains employed as of the last day of the plan year (or who terminated employment during the plan year by reason of retirement on or after reaching age 55, disability, or death). Any additional profit sharing contribution made with respect to a particular participating division will be allocated among eligible employees of such participating division (applying the same eligibility criteria as is applied for the 3 ½% allocation) in proportion to the eligible compensation for the plan year of each eligible participant.
Profit sharing does not require 401 (k) enrollment
Each plan year, the company makes a contribution to a fund for allocation to the profit sharing accounts of eligible employees of participating divisions of Barnes Group, even if such eligible employees have not enrolled in the Retirement Savings Plan by making a 401(k) contribution election.
You elect how to invest your profit sharing dollars
Profit sharing contributions are invested in accordance with each participant's investment elections within the Retirement Savings Plan.
The vesting schedule for employees in participating divisions for profit sharing is as follows:
0% before 1 year of vesting service;
20% on or after 1 year of vesting service, but less than 2 years;
40% on or after 2 years of vesting service, but less than 3 years;
60% on or after 3 years of vesting service, but less than 4 years;
80% on or after 4 years of vesting service, but less than 5 years;
100% on or after 5 or more years of vesting service.
Other Topics that may interest you
401(k)
Pension
Defined Contribution Plan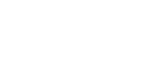 Fidelity Investments Website